Orange Delta Equipment can provide a wide range of offshore winches for rental in Asia Pacific. Underneath a few examples of available equipment. Please send us an inquiry, if you have any specific requirement.
4 point mooring winches for cable lay barge
– 30T at first layer
– 20T at top layer with 800m steel cable D32mm
– Complete with HPU's, cables, fairleads, load indicators,
   control cabinet & anchors.
– Location:  Vietnam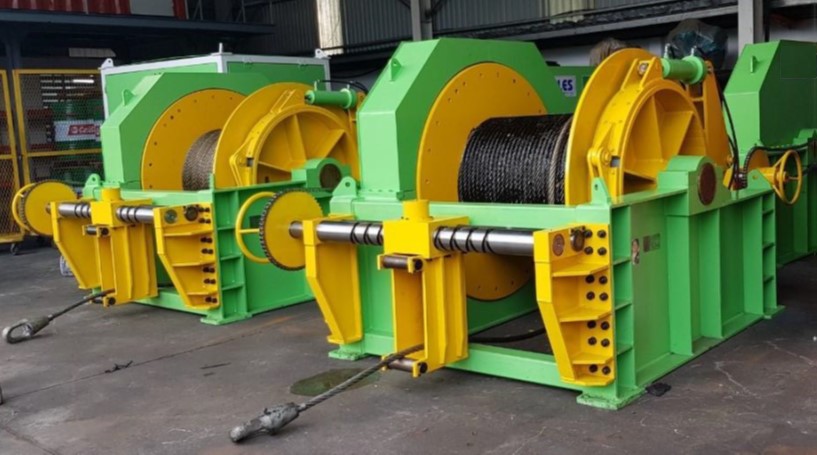 25 ton hydraulic winch
– 25T at top layer with 150m steel cable D32mm
– Speed: 0-20m/min
– Including HPU's
– Location:  Vietnam
50 ton hydraulic winch
– 50T at top layer with 450m steel cable D40mm
– Speed: 0-15m/min
– Including HPU's
– Location:  Vietnam